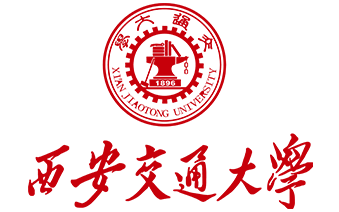 Website: http://en.xjtu.edu.cn
Xi'an Jiaotong University (XJTU) is a key university under the direct administration of the Ministry of Education of China and is one of the oldest universities in China. Xi'an Jiaotong University is on the List of World-class Universities and First-class Disciplines (abbreviated as "Double First-class"), as a Double First-class university in Category A.
XJTU is a comprehensive research university with nine major categories of disciplines: Science, Engineering, Medicine, Economics, Management, Humanities, Law, Philosophy and Art, of which Science and Engineering are its highlights. XJTU has 27 schools (departments/centers), 9 colleges for undergraduates, and 3 affiliated hospitals. The University has faculty and staff of 6,660 people including 3,810 full-time teachers, of whom 45 are members of the Chinese Academy of Sciences and/or the Chinese Academy of Engineering. XJTU now has 51,098 full-time students, including 26,609 postgraduates.
According to the data released by the Essential Science Indicators (ESI) in September, 2022, 17 disciplines of XJTU are ranked top 1/100 among international academic institutions, 5 disciplines are ranked 1/1000 and the discipline of engineering is ranked top 1/10000 on the ESI list.
Xi'an Jiaotong University has established extensive international ties. Since 2000, 25 winners of the Nobel Prize and the Fields Prize and over 2,000 foreign professors have visited XJTU and given lectures.
XJTU also has exchanged or established cooperation relations with over 20,000 scholars, CEOs, and high-level government officials worldwide or developed other collaborative projects.
Now, there were some 3,000 international students from over 141 countries studying at XJTU.
Xi'an Jiaotong University has four campuses: the Xingqing campus, the Yanta campus, the Qujiang campus and the Western China Science & Technology Innovation Harbor (iHarbour).
IHabour has established 8 major research platforms, 29 institutes and over 100 scientific research bases to serve the major scientific research in China including interdisciplinary research, and other types of research.