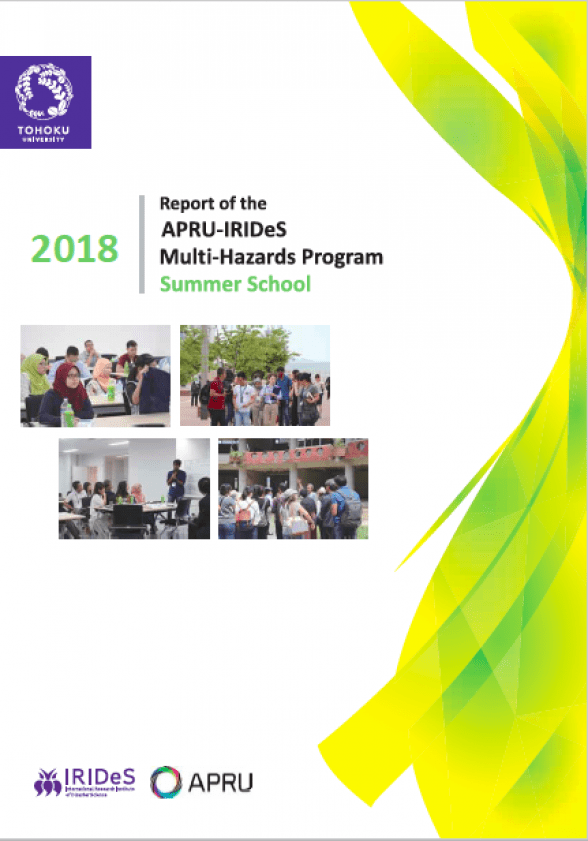 2018 Report of the APRU-IRIDeS Multi-Hazards Program Summer School
The 6th APRU (Association of Pacific Rim Universities) Multi-Hazards Summer School was held at Tohoku University on 24-27 July 2018. In addition to the participants from the APRU member universities, the students from the Young Leaders Program (YLP) of the Northeast Asia Economic Forum (NEAEF) also attended this event on 24-25 July.
The event received total more than 60 participants to learn the lessons-learnt and experience from the 2011 Great East Japan Earthquake and Tsunami, the recovery efforts in the affected areas and discuss the contribution of academia in the implementation of the Sendai Framework for Disaster Risk
Reduction (SFDRR).