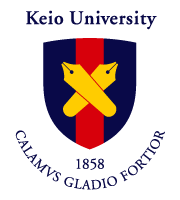 Keio University
President: Professor Kohei Itoh
Senior International Leader: Professor Motohiro Tsuchiya, Vice-President for Global Engagement 
Website: http://www.keio.ac.jp/index-en.html
Founded in 1858 by Yukichi Fukuzawa, a highly respected intellectual leader and visionary, Keio University is Japan's oldest private comprehensive research university. Keio has 6 major campuses across the greater Tokyo area with 14 graduate schools, 10 undergraduate faculties, and a university hospital. In 2014, in recognition of its outstanding commitment to education, research and medicine, Keio was selected as one of Japan's Top Type (Type A) universities for the government's Top Global University Project.

Keio University is home to over 33,000 students and 5,700 faculty and administrative staff, with a rapidly growing international community. In 2021, Keio had a total of 1,908 international students from over 70 countries, including those enrolled in the Student Exchange Program and the Japanese Language Program, as well as short-term and research programs. Keio offers more than 950 courses, 31 double degree programs and 23 degree programs conducted entirely in English, with more being developed year after year. Furthermore, Keio is particularly proud of its strong alumni network, which has active branches throughout the world. Notable alumni include many CEOs of Japan's most successful companies, alongside numerous world class-athletes, 3 prime ministers and 2 astronauts.

Keio University is continuously seeking to expand its international profile, with six overseas offices and centers and over 300 international partners with which it actively engages in both educational and research collaborations. The university is a member of many international university associations, including the Association of Pacific Rim Universities (APRU), CEMS, the Global University Leaders Forum (GULF), the Top Industrial Managers for Europe (T.I.M.E.) and the U7+ Alliance.