Original post on Times Higher Education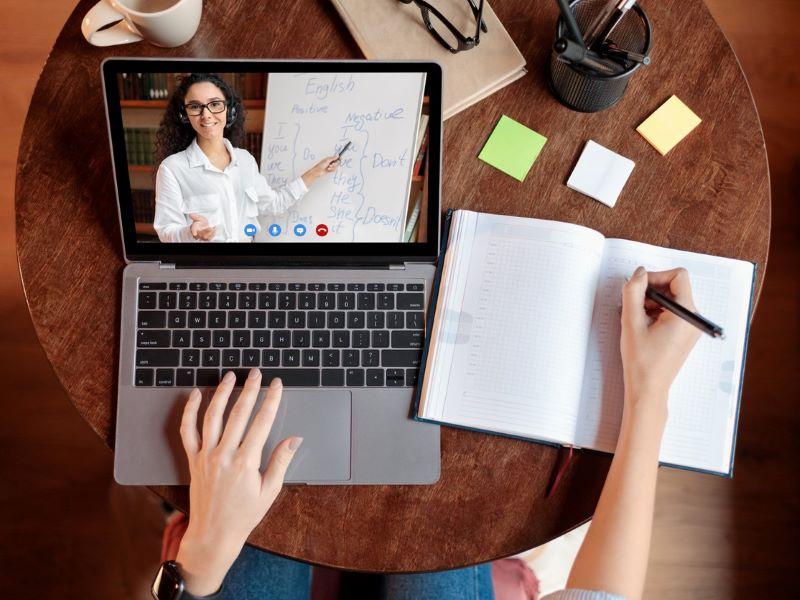 Alternative credentials have become increasingly popular in the higher education sphere, especially in the wake of the global pandemic. While a set definition has yet to be agreed upon, microcredentials can be understood as mini-credits, narrower in range and scope than traditional qualifications.
Microcredentials are particularly beneficial when linked to fast-changing industry skills requirements. A microcredential does not award a degree but rather a "credential," or a type of badge. Coursework is mandatory, and this determines the success of the learner. This makes microcredentials versatile and useful for all types of students, from prior degree holders to market veterans.
Below are three key steps to effectively designing and delivering microcredentials.
1) Gauge market demand and anticipate future needs
In the late 1980s, billboards appeared in several cities in India advertising short-term computer courses. These courses attracted a range of students from the arts to commerce, and these students were among the first to be hired in the IT industry.
The takeaway? Entrepreneurs and innovators will enter a market if there is demand. Microcredentials should support learners' integration into the workplace, promoting both upskilling and reskilling. At our school, we actively solicit feedback from corporate partners and our students' internship managers about what "missing" or "in-demand" skills our students should aim to develop when they enter the job market. While edtech players offering microcredentials tend to focus only on market demand, universities can provide a link between market demand and academic requirements: for instance, creating a microcredential course on the metaverse for professionals working in digital media and marketing.
2) Designing a microcredential
Traditional university programmes, leading to diplomas and degrees, are usually designed to run over three to four years. However, when it comes to microcredentials, the curriculum you create should be conceptualised in hours, not years. Sessions should be modulated so that each concept is quickly digestible. Your final course must meet Open Badge Standards to ensure that course content metadata is verifiable and openly accessible across platforms.
If you have previous experience designing a semester- or year-long course, converting it into microcredential form will be fairly straightforward – it is simply a matter of downsizing. When structuring a microcredential course, first develop a broad outline for a programme that fills knowledge gaps and upgrades learners' understanding. Next, split the programme into stand-alone mini-courses, assuming each one is worth one credit hour.
Break it down into chunks
We recommend breaking down the course knowledge content into four to eight lessons. Assume that learners are likely to be employed and may be able to devote only a few hours per week to learning.
Use different mediums to teach
As most microcredential courses are delivered online, it is important to provide a medley of delivery materials to optimise learner access and engagement. We recommend dividing teaching content into written materials (eg, texts and presentations), multimedia or video (preferably with transcription) and recommended reading. It is important that learning materials are evidence-based and publicly accessible resources.
Keep assessments straightforward
As microcredentials are focused on speedy development within a single course, we recommend offering just three assignments – a mid-term, end-of-term and final assessment. At the conclusion of each lesson, instructors can provide short quizzes for students to check their progress. They may be graded, ungraded or a mixture of both.
3) Remain committed to constant improvement
A feedback loop completes the microcredential cycle. Surveys at the end of the course, industry feedback on course efficacy, and tracer studies all contribute to evaluating and improving your microcredential design and delivery. Follow up with an end-of-course feedback form, and encourage learners to take on additional microcredentials so that, over time, they can complete an entire programme.
Partnerships between universities and edtech firms can prove highly effective in developing these courses, with the academic institutions providing the pedagogy while the edtech firm provides the tools to deliver it.
Microcredentials, macro possibilities
Microcredentials offer huge potential for upskilling wider, more diverse populations to help solve global challenges. For instance, at a meeting of senior international leaders hosted by the Association of Pacific Rim Universities (APRU) this year, attendees promised to develop certified microcredential courses focused on the United Nations' Sustainable Development Goals.
Natcha Thawesaengskulthai is an associate professor and vice-president for strategic planning, innovation and global engagement at Chulalongkorn University, and a senior international leader of the Association of Pacific Rim Universities (APRU).
Bajinder Pal Singh is chief communications officer, Warinya Chemnasiri is academic director, and Pietro Borsano is deputy executive director, industrial and global alliances, all at the Chulalongkorn School of Integrated Innovation of Chulalongkorn University.
If you found this interesting and want advice and insight from academics and university staff delivered directly to your inbox each week, sign up for the THE Campus newsletter.