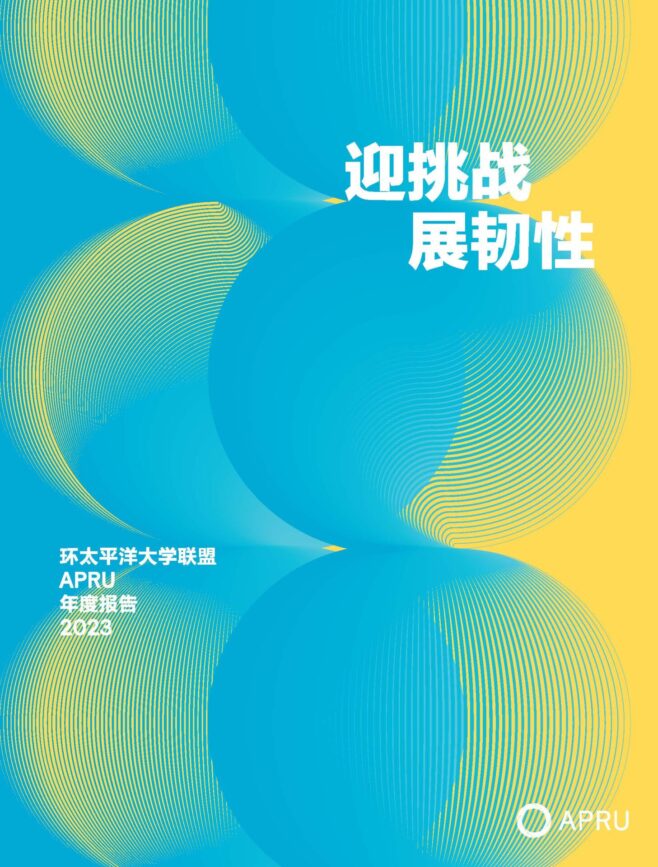 APRU Annual Report 2023: Facing the Challenge of Change (Chinese)
June 2023
Facing the Challenge of Change: Response and Resilience
Facing the Challenge of Change records APRU's actions and collaborations of 2022-2023.
The APRU network has engaged faculty, students, senior administrators and international partners in a wide range of program activities in a fast-changing international environment. APRU will continue to serve, more indispensably than ever before, as a platform of dialogue and a power of change across the Pacific.
APRU's activities work to meet the challenges of higher education and society including topics related to the United Nations Sustainable Development Goals, climate change, health, disaster risk reduction, student mobility, gender equity, sustainability, artificial intelligence, and indigenous knowledges.